This customer was one of the first websites we did back in 2005 when we first started. The project included a complete new look combined with a tool that would allow the customer to easily enter classes for their trainings.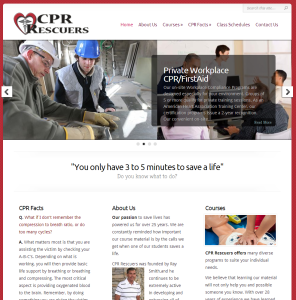 Besides a website we also included and interfaced the following:
Schedule management
CRM tool
Email Marketing
LinkedIn applications and work.
Since redesigning my website I have had nothing but positive comments from my clients. Not only is the site cleaner and easier to use it has made my schedule entry work MUCH better. I am extremely happy with my website and SERVICE!

Thank you,

Ray Smith