A website will big a BIG part of your business. Sure you can go get a $5.00 website and save some money. But remember, your customers will go to the internet first, then make a decision to contact you. So, are you saving money or loosing sales?
Considerations for your site;
Keep your site graphically pleasing and inviting.
Make sure there are Calls to ACTION throughout.
Keep it simple and easy to contact you.
Perfect match of content to what you do with images.
Content is King, but too much with drive the Queen off.
A website is only the beginning, what differentiates my services is integration. Your web presence should include site, social, email and personal. Here are some samples or clients and the work that has been completed and or managed on a monthly basis.
1)      TJM Electronics, http://www.tjmelectronics.com/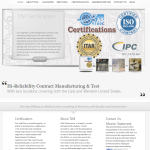 Website design
Website management
Email marketing
LinkedIn / Facebook / Twitter
Implementing project management
CRM
2)      CPR Rescuers, http://cprrescuers.com/life/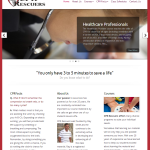 Website design
Website management
Email marketing
LinkedIn
CRM
3)      Playground Police, http://www.playgroundpolice.com/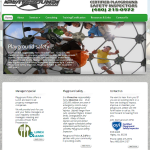 Website design
Website management
Email marketing
4)      Desert Youth Hockey Association, http://dyhockey.org/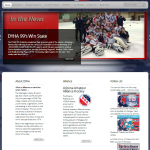 Website design
Webmaster and management
Print media marketing
5)      Memory Works Publishing, http://www.memoryworkspublishing.com/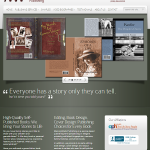 Sure, anyone can design a website but really… Is that what people need? Just because your website is one of the most important tools your potential client sees before they contact you, DO it RIGHT.
Please keep in mind, your website is only a tool that works with other tools. For example; what good is a hammer without a nail? WHY would you launch a hammer of a website and not have nails to go with it? Your site should be connected to email tools, social tools, CRM tools and so on (the nails). Let's face it, the difference between a $5.00 a month and a couple of hundred dollars to launch could be life or death.
From simple to complex we can help you get your internet presence updated or live. Here is something to keep in mind… your website is only a reflection of you business. Now ask yourself, is my reflection a positive one?
In 2005 I (Mike Neelan) started a small web design company by the name of in2itDesigns. We focused on small business and serviced well over 100 clients. Then in 2013 I moved from in2itDesigns to MikeNeelan.com (go figure, Mike Neelan now as a domain name) .
What are you waiting for… Contact Me (yes, Mike Neelan) TODAY!